Letters
April 28th, 1999
Welcome, Kirb-o-holics, to the first edition of Letters here at Kirby's Cloud. As I have said before, the Letters is a very rich tradition with my sites, and Kirby's Cloud will surely be no exception. If you have the time, please contribute your thoughts or a letter to
kirbyscloud@usa.net
. Thank you!

John T. writes: Dear Webmaster of Kirby's Cloud,
To begin with, great site. I have been a Kirby fan for a long time, and it took me a long time to be able to find a site as good as Kirby's Cloud. I'm just writing to say thanks for making the page, and you will get many happy visits from me in the future!

A loyal Kirby fan,

John T.


Ice: Thanks, "Mr. T"!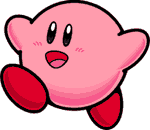 Stephen Fote writes: Hiya Ice! I've written a few letters to you in the past over at Ice's Zelda Central, but did you know that Kirby's Adventure is my favarite game of all time? Thanks for making a Kirby page. I actually prayed for you to make a Kirby site. Seriously!!! That's all I have to say right now, but expect to hear from me ALOT!!!


Ice: Even though Kirby's Cloud is only a couple days old, thanks to the popularity of my previous site (which is currently nearing 4,000 hits per day), I seem to have dragged in a lot of visitors from it.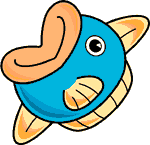 Gargery writes: ice? i never knew you liked kirby? and what's with tha pink? write back


Ice: Hehehe... I was kinda reluctant to use pink, being a teenage guy, but pink suits Kirby very well, and it suits the site well, also.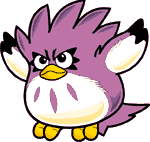 Killer Clown writes: Hola, Ice and Co. I'm a big fan of IZC, and when I heard that you were making a Kirby site, I thought it was a huge joke. LOL! But it's not, is it? When I first came, I had my doubts, but hearing that music section and seeing all of this art and everything made me pull out my Game Boy and knock a few rounds of Kirby's Pinball Land. You did your job well! hahaha
Thanks for the site, Iceman.


Ice: No prob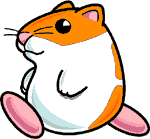 Michael Stevens writes: i looked on your site but i couldn't find a walkthrough. can you send me a walkthrough for the kirby game for game boy? send it to ***********


Ice: Don't fret, the Strategy section will be online soon.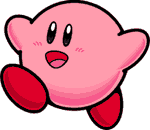 Kooka-berra writes: I am the executioner.


Ice: That's fabulous.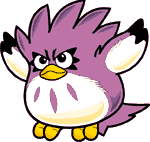 Kaytor writes: Your page is wank.


Ice: That's marvelous. Thank you for that generous newsflash.
So how was this first edition of Letters? Surely not top-quality, I know. I only had about 24 hour's worth of e-mail to pull from. In our first day, Kirby's Cloud got 1,500 visitors and received over 50 e-mails. Thanks for making this debut such a smash hit!